This program has been approved by the Private Training Institutions Branch (PTIB) of the Ministry of Advanced Education and Skills Training.
English as a Second Language (ESL) Program
Learn English language basics while enjoying local sports and activities
Take the time to enjoy studying abroad in Whistler in an English language course suited for a sport-based curriculum. Every student will learn English language basics throughout the year, while participating in Whistler's active outdoor sports culture.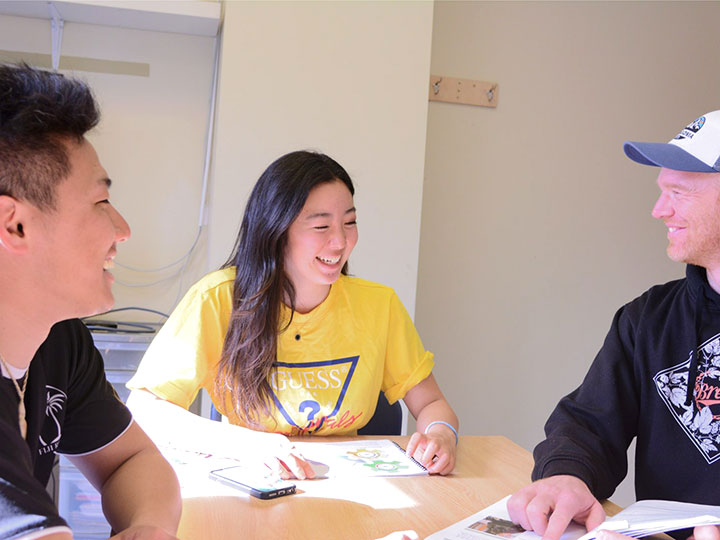 Core Program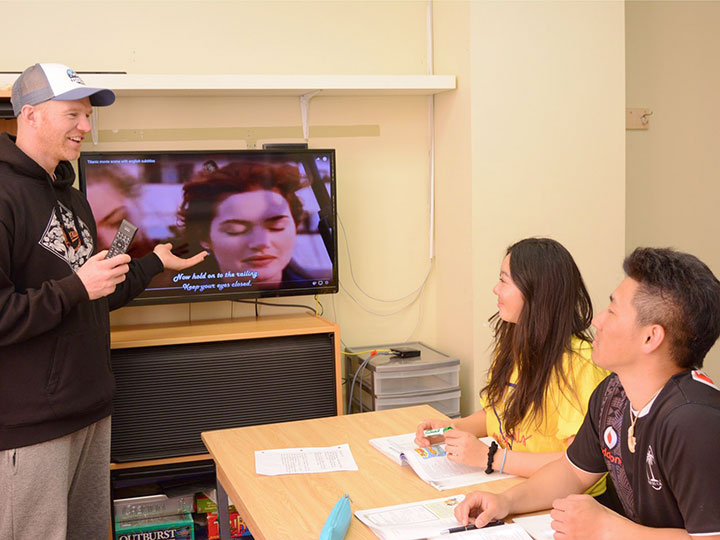 ESL Course (1 year)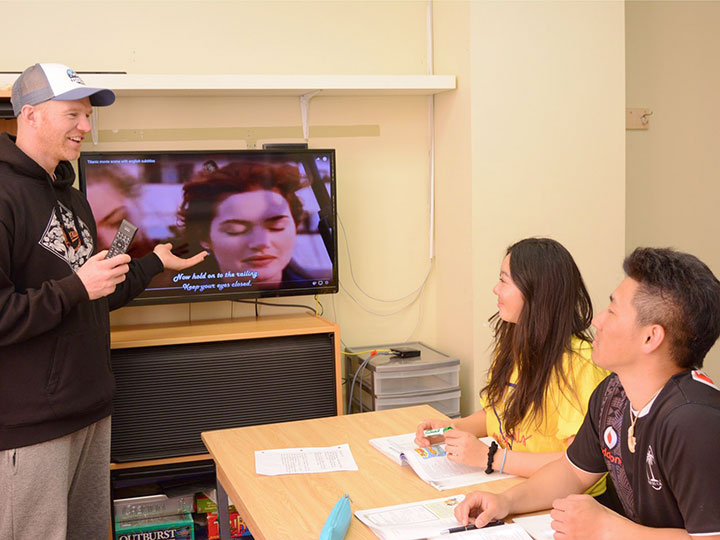 Beginner (no experience) to Intermediate Levels
This course is suitable for beginners or intermediate level students who wish to gain experience speaking in an English-speaking atmosphere. We aim to improve your grammar, listening, writing, reading, speaking and vocabulary skills. In this course, teachers and mentors help you build a solid foundation and reach for an IELTS score of 4.0 or a Cambridge B1 preliminary standard.
In addition to traditional lectures, students will have many opportunities to interact with local people through tours of public facilities (e.g. library, recreation centres) and activities (e.g. festivals, sporting events) in Whistler Village. This interactive learning will boost students' confidence and help them learn the skills to communicate effectively in an English-speaking environment.
In line with North American education, project-based learning is at the core of this program. Students will learn practical skills that can be applied in a workplace, volunteer role or further post-secondary education. Information gathering, leadership, presentation and personal expression are key elements of this practical learning.
Learning English
Conversation
Learn the basics with our ESL teachers, then take your conversation to the streets with local people to enjoy an immersive language experience.
Listening
Fine tune your listening skills in Whistler's community of native English speakers.
Reading
Practice reading everyday, whether it's a coffee shop sign or a highway sign, you'll develop the skills to get the information you need when travelling abroad.
Vocabulary
Expand your knowledge of practical words for every day use in conversations at home and work.
Grammar
Master conversational grammar skills in an informal atmosphere.
Writing
Learn to communicate effectively and with purpose through common communication channels, like email.
Sample Schedule(Summer)
・8:15 – 12:15 ESL
・13:15 - 14:45 Foundation Leadership
・15:00 - 16:30 ESL
Sample Schedule(Winter)
・8:30 – 12:30 ESL on the snow
・14:00 – 17:00 ESL