This program has been approved by the Private Training Institutions Branch (PTIB) of the Ministry of Advanced Education and Skills Training.
Sports Trainer Program
Learn coaching skills in a community where the best athletes gather
Whistler is a destination for athletic achievers. Having hosted the Winter Olympics, Whistler has some of the most organized sports programming in western Canada. If you join Canadian Sports Business Academy to become a Sports Trainer you will enjoy learning from the best in the field.
Canada has well-organized programs that give our students the opportunity to take theory from the classroom and apply it in a practical way. Developing the basics first, like anatomy and coaching tactics, in the sports trainer program can help students gain the working knowledge needed for all types of sport programs from rock climbing to mountain biking – and beyond!
CSBA and our coaches believe in an objective-based learning environment. Each student will work with our staff and coaches to develop their potential and meet their targets, while enjoying all the wonderful things Canada has to offer.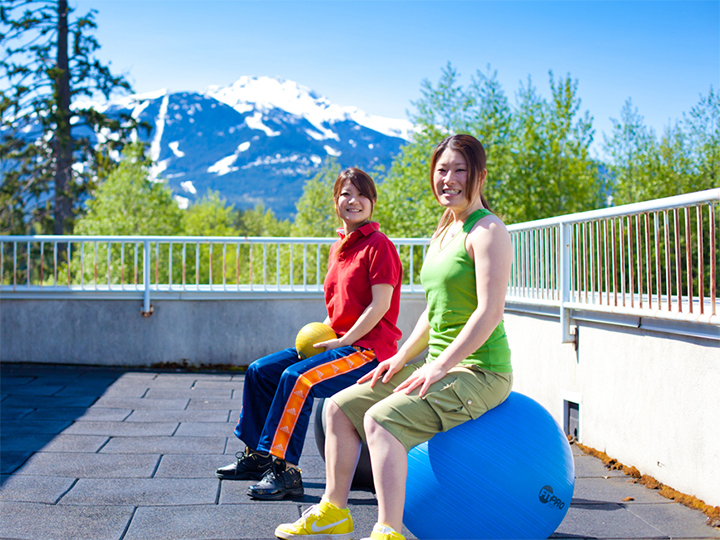 Core Program
Learn English and sport industry skills within CSBA's community of support
All our programs have a core set of courses that will take you from novice to industry professional. You will learn the skills needed to work in your home country, in Canada and further abroad. Healthy development through an athletic mindset is our top goal. Our school gives young students, like yourself, the opportunity to build your mental and physical strength, while preparing you to lead others through outdoor recreation adventures.
Program Start Times
This program begins in May of each year. There is only one start time for this program annually.
Program Admission Requirements
SPTR One Year
● IELTs 4.0 or equivalent
● Completion of high school (or equivalent)
SPTR Two Year
Must meet all the following;
● IELTs 4.0 or equivalent
● Completion of high school (or equivalent)
Or meet the following;
● Completion of Sport Trainer One Year Program in Canadian Sports Business Academy
Movie
Photo
Click the image to see the enlarged image.